Homepage of Thomas T.C.K. Zhang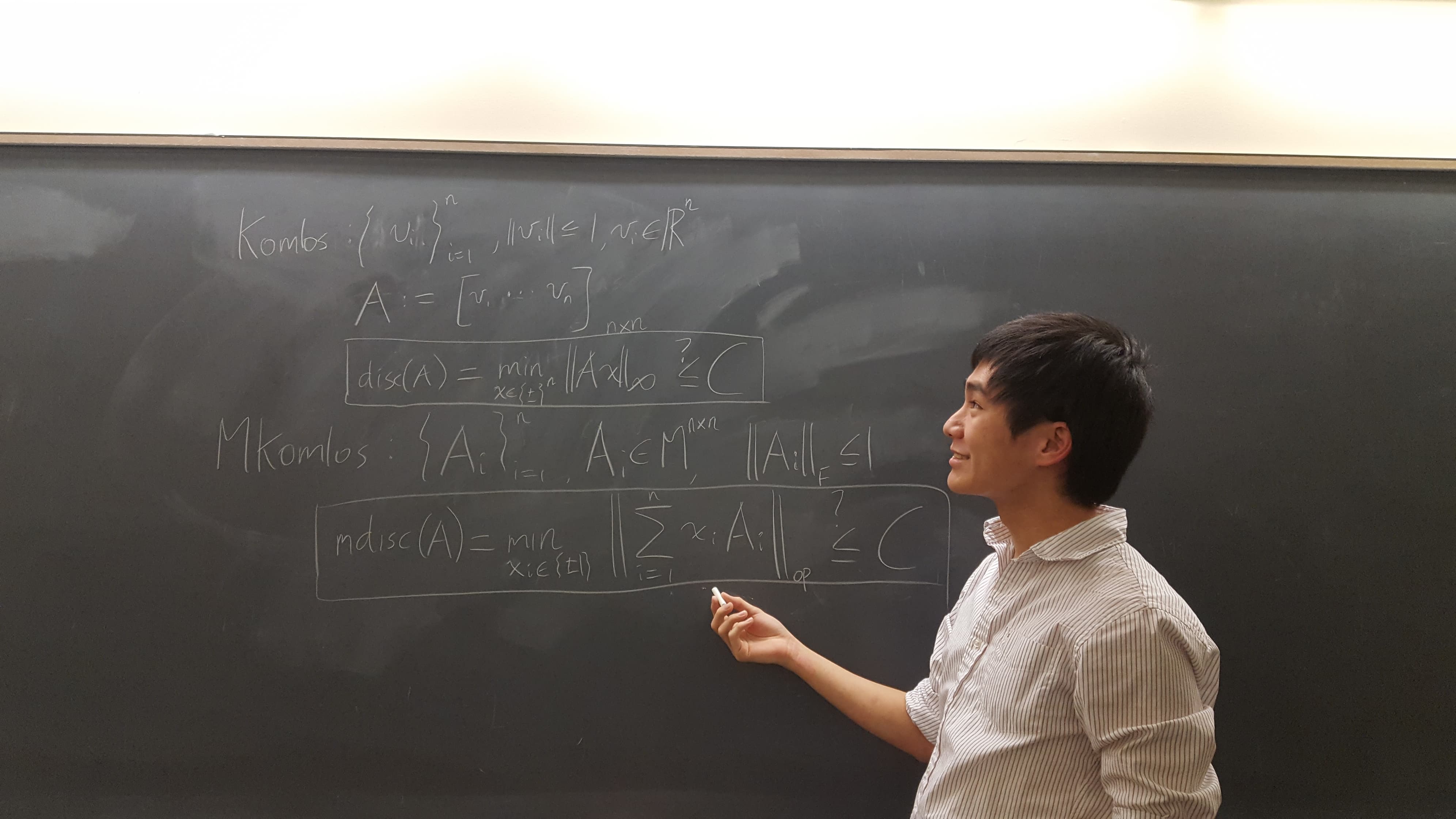 About me
Hello! I am a 3rd-year Electrical and Systems Engineering PhD student in the GRASP lab at the University of Pennsylvania. I am advised by Prof. Nikolai Matni. Previously, I graduated with BSc degrees in Mathematics and in Statistics & Data Science from Yale University. I then spent a year as a researcher in the Kluger Lab at Yale University's Applied Mathematics Program.
I am interested in:
Learning, (for) Dynamical Systems, (and) Control.
I will be interning with the Reinforcement Learning Group at Microsoft Research NY this summer. Feel free to reach out if you're in the area!
Email: ttz2 AT seas DOT upenn DOT edu.
Artifacts from simpler times